Friday, July 28, 2006



http://www.youtube.com/watch?v=gwFkJMiN1Ak&search=bulldozer
Crazy man weld himself into a fortified bulldozer and strarts tearing ass around town.



:: 7/28/2006 8:45:33 AM
http://www.sreedhara.com/2006/07/28/things-you-would-not-see-on-cnn-superb-photos/
Some incredible photos here



:: 7/28/2006 8:51:44 AM
http://www.bttf.com/cgi-bin/ImageFolio3/imageFolio.cgi?direct=Eric_Stoltz_as_Marty_McFly
Did you know that Micheal J Fox was not the original Marty McFly in Back to the Future? They filmed the 1st movie with Eric Stoltz and then re-filmed it with MJF... See some screen shots here. EDIT: Server is bonking right now but keep trying.




Thursday, July 27, 2006



http://labs.digg.com/swarm/
Do you Digg? I do and this is a v.cool way to see the Digg activity!



:: 7/27/2006 6:22:35 AM
http://labs.digg.com/stack/
Another v.cool Digg tool... so sharp!



:: 7/27/2006 6:40:16 AM
http://www.youtube.com/watch?v=XiH7pkCObdA
Funny boob video.



:: 7/27/2006 7:09:45 AM
http://krose.typepad.com/kevinrose/2006/07/calacanis.html
Kevin Rose responds to Netscape copying Digg



:: 7/27/2006 7:13:17 AM
http://rockstar.msn.com/
Angie and I watch Rockstar Supernova regularly...




Wednesday, July 26, 2006



http://www.jacksonpollock.org/
From L a little waste of time. be sure to click




Tuesday, July 25, 2006



http://www.masternewmedia.org/news/2006/07/24/video_display_interface_of_the.htm
Displays projected in mid air v.cool



:: 7/25/2006 10:32:35 AM
http://www.google.com/googlegulp/product_line.html
WTF !!! Google is taking over the world!



:: 7/25/2006 10:38:02 AM
http://www.pronetadvertising.com/articles/a-collection-of-strange-links-on-googlecom.html
It's Gooooogle-rific!



:: 7/25/2006 11:03:18 AM
https://www.comingzune.com/
Coming Zune? ... I love bees too!



:: 7/25/2006 12:38:19 PM
http://www.theregister.co.uk/2006/07/19/huangyangtan_mystery/
WTF!!!!! Why, I mean WTHhell, er um... crazy. This is a replica of a mountain range in China... look at it and look at the second page it a replica to scale model!




Monday, July 24, 2006



http://www.toxic.no/php/vis_film.php?id=82
Funny Funny Funny! NSFKids... watch it twice and notice the background the second time. Thanks R for the link.



:: 7/24/2006 12:33:03 PM
http://www.youtube.com/watch?v=1ol7XJJlz9E&eurl=http%3A%2F%2Ftime%2Eblogs%2Ecom%2Fdaily%5Fdish%2F%3Fpromoid%3Drss%5Fdaily%5Fdish
WOW! it looks like a surfer on a wave then they pan out and it's a really small wave!



:: 7/24/2006 12:58:36 PM
http://www.metacafe.com/watch/31999/rare_sep_11_clip/
911 - Rare - Still hard to watch this...




Friday, July 21, 2006



http://coasterdynamix.com/default.aspx
I've blogged about models of roller coasters before and how I'd love to have one, well... Angie you should be afraid of this link!



:: 7/21/2006 5:48:19 AM
http://www.techeblog.com/index.php/tech-gadget/top-10-coolest-lego-gadgets
Lego Gadgets including video.



:: 7/21/2006 6:03:06 AM
http://www.cepro.com/news/editorial/12947.html
The Batcave home theater... damn now I have to start over.



:: 7/21/2006 6:39:09 AM
http://www.next-gen.biz/index.php?option=com_content&task=view&id=3471&Itemid=2
Console Wars. They have raged for years now, has Nintendo finally listened to what people want and not what they think we should have?




Tuesday, July 18, 2006



http://www.youtube.com/watch?v=hLJLI2jFcCE
These kids broke into a waterpark in the winter to rollerskate the slides and pools... looks fun albeit illegal.



:: 7/18/2006 5:31:49 AM
http://youtube.com/watch?v=g0VpA_48-5U&feature=Recent&page=9&t=t&f=b
Holy Crap! If you're under the light run!



:: 7/18/2006 5:36:18 AM
http://hight3ch.com/post/space-invaders-with-real-humans/
Someone took some time making this Space Invaders (humans) video



:: 7/18/2006 5:44:22 AM
http://www.metacafe.com/watch/145178/her_breasts_confused_him/
Her breasts confuse him.... Halle Berry on a British talk show. v.funny



:: 7/18/2006 5:55:05 AM
http://www.lightsideup.com/
You've heard of people putting furniture on a ceiling to make it look like a roomis upside down... well this is a dorm room that was taken to the extreme!




Monday, July 17, 2006



She's on the ground



The shuttle landed today with no problems at all, in fact it was almost anti-climactic. I watched from the confines of my office on my Slingbox. Marvelous bit of kit that thing is I love it! I was watching the NASA channel and at one point they showed the pilots view including the Heads Up Display. It was overlaying the runway through the clouds and it was damn cool! makes me proud to be a citizen of this country at times like this!


Garter belts and Guitars
What the hell? Is it really Monday?! This weekend went by way way to fast. Friday started poorly with me being sick, then a little work on the theater and went to dinner with the family. I also began setting up my Dad's new Dell.

Saturday brought forth a full day. My good friend E was in town for a wedding. He is has been playing guitar for quite a few years now and I have decided that Dade and I are going to learn guitar. Well we needed instruments and I don't know anything about guitars... E was very generous with his time. We spent half the day going about looking for guitars. First we went to Rockin Robin. Good place but kinda expensive. We ended up at Guitar Center. Dade was trying out every guitar he could lay his hands on must have tried out 100... well he finally settle on a black Squier(Fender) Stratocaster with a mirrored pick gaurd. I could not find one I liked in my budget. So I was about to go away without a guitar, but... there was one that I absolutely loved ... it was calling me... This guitar looks very much like another prized possession. So much so that it must be the influence of the guitar. Anyway it was out of my budget and it was already on sale. So I am buying all of the other gear and looking at that guitar which is right next to the checkout and the salesman says how about I make a deal on the guitar... I said it better be a hell of deal. It was. It's mine now. I think that guitar picked me! ...see for yourself.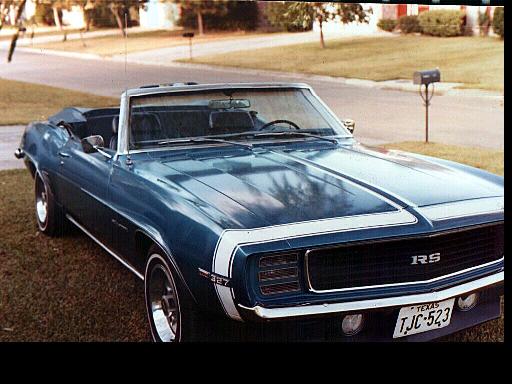 Later on Saturday we went the wedding of 2 friends of ours. J and A. they were/are high school sweethearts and are a great match for each other. The wedding was beautiful! The reception was great as well! They had something I had not seen before, the groom had a chocolate fountain instead of a cake, really a cool idea. I saw quite a few friends there. Some I don't get to see that often and as a real treat for me got to sit between my old neighbors E and J v.cool! My family and I had a great time!

Sunday was well... Sunday lunch at mom's, delvier dad's new Dell, a little theater work, a little computer work, play with the new guitar for 10 minutes and fall asleep on the couch. weekend over!

i.am.sam



:: 7/17/2006 1:18:10 PM
http://www.biro-art.com/gallery.html
Art done with a ball point pen.. amazing artists



:: 7/17/2006 1:24:34 PM
nytimes.com
Some insight into the filming and rotoscoping of A Scanner Darkly... which allegedly starts this weekend.




Friday, July 14, 2006



Did I hear an orbital whoop!

If you had not figured it out yet I am geeked over the Shuttle and really all things space. The deal is that I believe that challenging ourselves to go to the moon was one of if not the single biggest boost to innovation in the country. The challenge of doing something that seems impossible brings out the best in people. At any rate keep at it NASA... on a lighter note most of you know I married an Aggie. She sent me this yesterday. I have to admit it's very cool!





reblog...what does a scanner see?
...does it see into me, clearly or darkly?
NOTE: I just found ou that this release has been pushed yet again... new opening date of July 28th...sgm

This weekend a new movie called A Scanner Darkly is coming out that I have been dieing to see. The book A Scanner Darkly was written by Philip K. Dick. He is famous for the book Do Androids Dream of Electric Sheep? and later the books made into movies: Minority Report, Total Recall, Paycheck and Blade Runner! His short story Second Variety appears to have been the basis for The Terminator as well. In short this guy tells good stories. Now couple that with a very cool way of filmmaking and you might have a hidden gem here. I have not seen the movie yet, but I know it's not getting any press... at all! I recently read the book and it's a bleak view of near future society. It should be a very thought provoking movie. The early reviews were all positive so this might be the sleeper of the summer.

Want to see more...
Official Site
There was a contest to "remix" the trailer... the winners are here
i.am.samu



:: 7/14/2006 9:55:41 AM
http://money.cnn.com/magazines/business2/business2_archive/2006/07/01/8380233/index.htm
Hack your Prius get 100mpg! WOW!



:: 7/14/2006 9:57:50 AM
http://www.appleinsider.com/article.php?id=1882
This Nike add on for the iPod Nano makes me want one, but then I'm stuck in Nike shoes to run and that won't do.