Saturday, July 30, 2005



Hey this no joke... there are perils in writing a blog. I have a policy about giving out to much info. I don't post things like hey I'm going to be out of town for a week or I am going to the movies tonight so come rob me! On the other hand it's easy to find me just by looking around my site. For those of you who have a blog or or have teenagers with blogs or like the hot or not type sites maybe you should take 10 mintues and watch this. It's a bit campy but I think it will help drive home the possibility of what might happen to you. BTW if you think you're anonymous when posting... think again! You are never truly anonymous. You might make it hard if you relay your way around but in the end it's always traceable.

on a lighter note...
TECHNOLUSTY....BITS BITS BITS .... drool...



Zen Vision!

Be sure to visit the Digg sites I have listed on the left of this page... it's evolving all the time!

i.am.samu -+=::these are not the droids you're looking for::=+-



http://www.multicians.org/thvv/proverbs.html
Oh I like these! matter of fact I've used a few of them!



:: 7/30/2005 10:22:26 AM
http://thetechdomain.com/?p=27
A trip down the dark side of computing...




Friday, July 29, 2005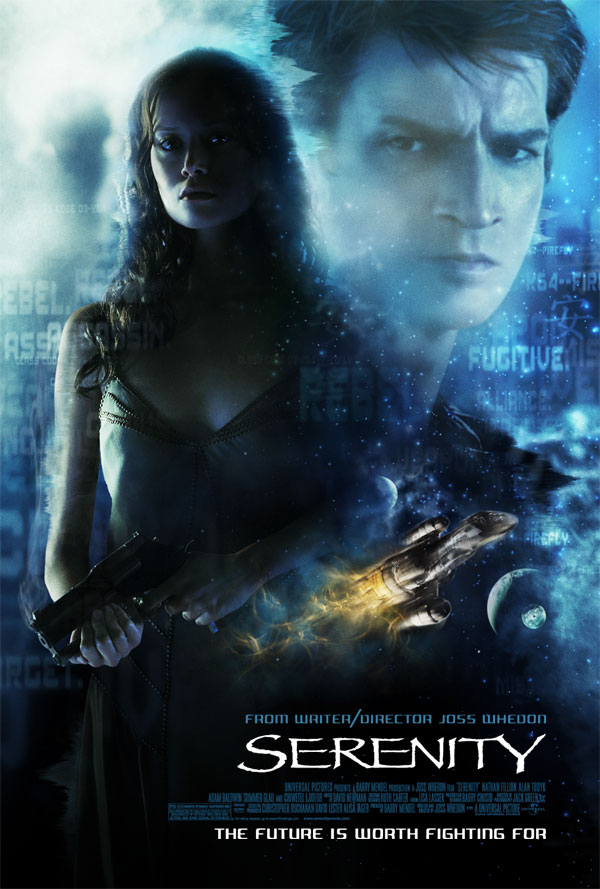 Serenity is coming!!! and FireFly is on SciFi tonight ! WATCH IT! It's good! Joss Whedon is my is my master now...


aftermath!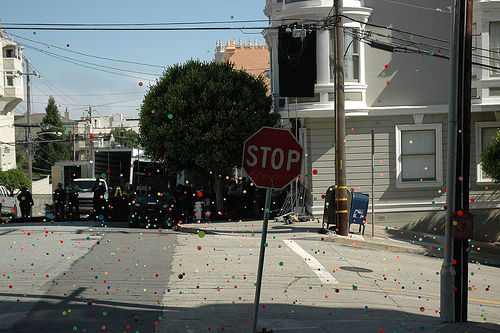 10,000 bouncy balls!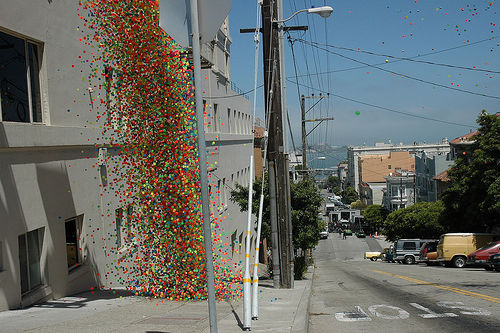 :: 7/29/2005 5:47:01 PM
http://www.echalk.co.uk/amusements/OpticalIllusions/colourPerception/colourPerception.html
MY Eyes! WTF ... and Angie wants me to pick out colors for the kitchen!



:: 7/29/2005 5:49:31 PM
http://alxlen.com/flashlevel%20ads/banner1%20468x60/mariocentral.html
Mario in movie form... cool!




Thursday, July 28, 2005



http://webmessenger.msn.com/
Sign in to your MSN account without the client! Cool! thanks to little G for the link!



:: 7/28/2005 1:28:55 PM
http://www.doubledaves.com/locations.html
DD in Baytown! aw crap there goes the diet! thanks to Angie for the link!




Wednesday, July 27, 2005



I just Dugg this link, but compelled to put it here so people will see it! Fantastic and inspirational! A trip to the moon!

For those lucky enough to have a biiiig wide monitor or maybe a dual setup... try mandolux for some great wide screen wallpaper... go through a few there are some great ones here... for those just looking for reegular wallpaper, Klowner's look nice, there are many many out there though so look around on your own!

I want to go to another con...samu


http://www.incidentlog.com/lookup.pl?Src=12
THis little link came from Big G ... I have got to learn the google Maps API! All 911 events mapped on Google Maps, Houston is real time!



:: 7/27/2005 5:50:35 PM
http://www.gizmag.co.uk/go/1547/
There is a tiny bit of TECHNOLUST here... can you climb a flat wall straight up ... now you can!



:: 7/27/2005 5:53:35 PM
http://movies.yahoo.com/mv/news/va/20050726/112242338700.html
ahhh if I only had the cashhhhh.... thanks to all who sent me this link... there were many of you thinking of me!




Tuesday, July 26, 2005



A real live blog entry... yes.

First we went to Florida... it was hot and we walked alot! The hurricane missed us so that was good.

Today NASA launched a space shuttle. The first 2 years as the last one broke apart trying to come home. I saw the first Shuttle disaster and was moved by it... other than 911 it's probably the most moving and riveting thing I can remember. I was working at IBM in Clear Lake when they launched again after that and IBM was very instrumental in helping... our facility was directly tied to NASA. There were cockpit mockups there and it was very moving seeing them go back to space. As a child my next door neighbor said he wanted to be an astronaut and I believed him for a long time. I don't know if it's because I grew up with it or near it or what but it's always been a special thing.

AS I watched today's launch I was happy to feel satisfaction again. In a way it was sweet... the Shuttle has rundundancy for everything... and when a backup failed they shut it down for a week. Well to me this is not the way it should be. I know safety safety but it was always about those real life bigger than life heros who were not afraid to sit on top of a rocket and get shot up in the air. These guys are brave beyond words and I'm sure they were like forget that silly little backup sensor thing, let's light this puppy! and in the end that is what they did! Sensor malfunction or not they went for it! HOORAY! Now that is how you do it! Good job NASA, the JPL and the JSC...now bring 'em home in one piece and let's put a wrap on this thing.

If you would like to track the shuttle... this site will help. and for a cool view click the J-Track 3d link! thanks to E for that link eons ago, I still visit it all the time.


More on the return to flight here

i.am.sam





:: 7/26/2005 11:30:52 AM
http://science.nasa.gov/headlines/y2005/07jul_marshoax.htm
There is an email going around about Mars being close to Earth etc. etc. well that was 2 years ago but! in October we get another very close look!




Monday, July 25, 2005



http://wired.com/news/print/0,1294,68242,00.html
These pictures are pretty cool...



:: 7/25/2005 5:19:42 PM
http://www.sandstorming.com/index.php/2005/07/family-guy-movie-leaked-2-months-early-with-screenshots/
Be still my heart!